[mtphr_grid span="3" start="true" class="wow fadeIn"]

[/mtphr_grid][mtphr_grid span="3" class="wow fadeIn" wow_delay=".25s"]

[/mtphr_grid][mtphr_grid span="3" class="wow fadeIn" wow_delay=".5s"]

[/mtphr_grid][mtphr_grid span="3" end="true" class="wow fadeIn" wow_delay=".75s"]
[/mtphr_grid]
TMIC Group is the European leader in business intelligence services in Spanish - speaking countries. We seek to reduce business uncertainty and to support corporate strategic decisions through business investigation and strategic services: Business Investigation as a tool for prevention and reduction of commercial and legal risks; Business Strategy as a mechanism to guide and inform company's strategic decisions related to the development of new activities and markets.
TMIC offers comprehensive and personalized tailor-made solutions and services to private entities with commercial interests in South and Central America, Spain, Portugal, France, and United Kingdom,  TMIC is the first port of call for European companies that develop commercial relations in South and Central America and vice versa.
TMIC is composed of highly-qualified multidisciplinary consultants and legal experts, and puts at your disposal its wide worldwide network of collaborators to offer the necessary confidence and rigour to your project. Our team seeks to build close relationships with our clients to understand their needs and expectations and to provide the best and most efficient solution.
TMIC is the leading branch of a Group composed of two other companies: FUNDAMENTA CONSULTING, specialised in consulting services for business and economic sectors development, and SESAME CONSULTING, specialised in business relations between France and Spain.
[mtphr_grid span="2" start="true" class="wow fadeIn"]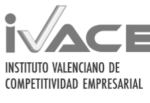 [/mtphr_grid][mtphr_grid span="2" class="wow fadeIn" wow_delay=".25s"]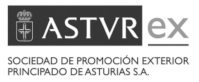 [/mtphr_grid][mtphr_grid span="2" class="wow fadeIn" wow_delay=".5s"]
[/mtphr_grid][mtphr_grid span="2" class="wow fadeIn" wow_delay=".65s"]

[/mtphr_grid][mtphr_grid span="2" class="wow fadeIn" wow_delay=".77s"]
[/mtphr_grid][mtphr_grid span="2" end="true" class="wow fadeIn" wow_delay=".90s"]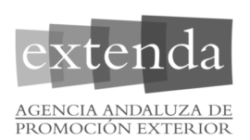 [/mtphr_grid]